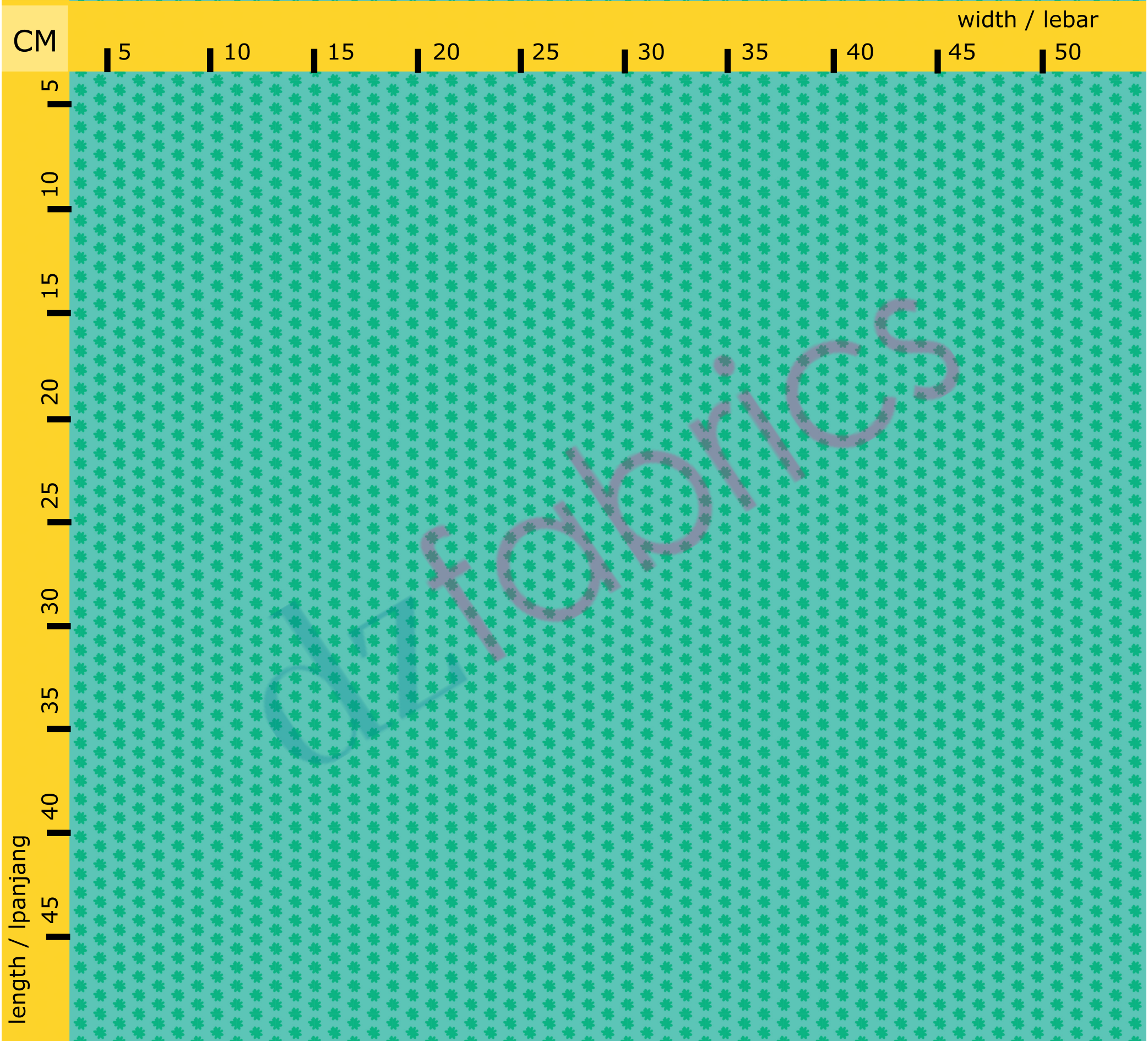 Illama & Cactus - Teal Dots - [Custom Print]
This design is part of our custom fabric printing range. Fabric printing takes 5-14 days depending on printing queue.
If you would like to print your own design on fabric, submit your design to our custom fabric printing service here.
Standard fabric width (lebar) = 110 cm. 1 unit is for 1 meter.
Material
Suitable for :

Woven 40

Fashion (formal shirts, batik) and accessories or craft

Knit 24

Fashion (Shirt) and Accessories (Buff, hand guard)

Drill

Fashion (Formal Shirts, Batik) and Accessories (Desk Accessories, Apron)

Chiffon

Fashion (Scarf, lingerie, scarves, pashmina. Evening dress, dress, clothes and Indian saris), Home Accessories: (Netting)

Oxford (Lynna)

Fashion (uniform, kimono)
Accessories (pouch, pillows, tote bag, table runner)

---
Fabric Cuts
Guide for our fabric cuts.
Price is for 1/2 (half) yard, except for precuts, custom fabric printing and tools section
If you'd like 1 yard, select '2'
If you'd like 1.5 yards, select '3'
Any similar design in a single order will be cut into 1 piece.
Standard cotton measurement: